Savoy Oxford Pillowcase -
White Silver

Read All Reviews ( 45 )
Was Now £25.00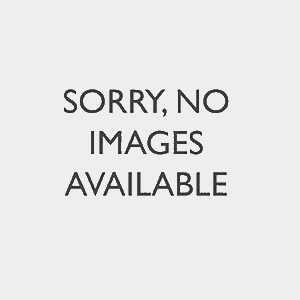 view full size image
Why we love it

No product detail available

Delivery

FREE STANDARD DELIVERY on UK orders over £50

Standard delivery 3-5 days £4.95
We can gift box most items
Collect+ service available: see more details
Next day delivery available, order by 7pm: see more details
International delivery available on many items
For information on all of our delivery services click here

Reviews

Here are some reviews from people who have bought from us

Savoy Oxford Pillowcase

Love the Savoy bedlinen - smooth cotton, a treat to sleep in!

As above

My head hits the soft cotton and I'm away. Replaced older white company pillow cases. Great quality

Love this product and have many of them already

Love the Savoy range and looks really good with the navy border. Will be buying the rest of the range soon; very high quality for the price

These pillow cases aren't the cheapest, but the best.

What I write applies to,all below . beautiful packaging. I
I would give an excellent to all of these but because of previous ironing difficulties I shall just give a good for now but my story speaks of my confidence and your style .
I have not yet opened them because every day has been rain in france for the whole,of Janiuary with no sunshine .
I had this style before and the ironing was an absolute nightmare and it was summer .. so this time I shall wish and iron immediately it comes from machine and then hang on the line in the sunshine and wind! having chosen a good day.
If I find any problems with my purchased items I shall let you know

Expensive

love the feel

The quality of the fabric is excellent, especially for the price.

Same comments as above!!

Very nice material. Happy with purchase

Very comfortable

Lovely quality

Good quality

Luxury feel

I use this range in my holiday cottage so, the ability to use bleach on it somehow would be useful but it says not to

same as above

Just as I expected. Hotel quality bed linen

excellent quality

Same as duvet cover

Not sure that stitched band was a good choice for me.

lovely and soft

Looks great even after it is washed, lovely material.

please could you re-introduce more colours for the border .... i love the dark grey/ silver boarder on white... but it seems discontinued

look fantastic

Exactly what I was looking for. Silky smooth on the cheek. They do require ironing after washing to look extra crisp.

Always good

Lovely material and well made. Good size too.

Good quality and good value

Excellent quality and very good price

Quality as expected!

Am waiting for use after first wash.

I like to buy the best love the feeling of the cotton.

I love these pillow cases - beautiful quality

Lovely pillow cases but difficult to iron out creases.

BUYING A GIFT?
Just tick the gift-box option during checkout to make it even more special.
false
false