Up to 30% off
Winter Collection

Read All Reviews ( 582 )
Was From £16.00 Now From £12.80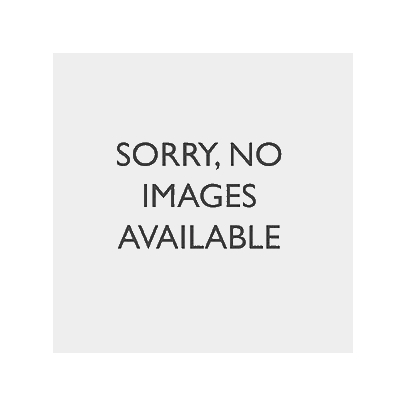 view full size image
Why we love it

The inviting aroma of stepping in from the cold, Winter will instantaneously wrap your senses with its warm, spicy scent. Curl up on an armchair as notes of sweet cinnamon and clove add warmth to your room, while a dash of fresh orange rebalances your mood. This bestselling festive blend adds a perfectly welcoming touch to your living room and hallway in the lead-up to Christmas.

Delivery

FREE STANDARD DELIVERY on UK orders over £50

Standard delivery 3-5 days £4.95
We can gift box most items
Collect+ service available: see more details
Next day delivery available, order by 7pm: see more details
International delivery available on many items
For information on all of our delivery services click here

Reviews

Here are some reviews from people who have bought from us

Winter Collection

The best warming scented candle on the market!

The Winter range will always be a firm favourite!

As above. Filled with holes and wax not poured evenly. Really poor quality.

Absolutely lovely fragrance - adore this candle

good

smells superb

Excellent

Best candles in London

the smell is amazing

The candles are of a high quality and are as good as the Jo Malone candles which are a lot more expensive!

Lovely product

Lovely candle, great smell

Love the Winter signature candle. The scent is wonderful and I can smell it as soon as I open the front door. I even recognised the scent in my hairdressers salon the others day when I walked in and he had a diffuser on the counter.

Love white company products

my absolute favourite

love the smell!

Beautiful!

My daughter likes the smell of the candle

Great product I just love this candle

Great service

I've used this before and love how it makes the house smell Christmassy! Will stash it for next year!

Lovely scent

Iv bought these candles for a long time and they hold their scent till the very end.

Love the fragrance really warm and comforting

A winter favourite

Lovely Christmas smelling candle. Well packaged and something I would be happy to receive as a gift.

Gorgeous fragrance

Lovely fragrance

For the cost of the candle the size was ridiculous. I have purchased this candle before and there was definitely less candle and more glass this time. I shall not bother again. Feel like I was ripped off.

Really pleased, thismis only 2nd I've bought from White Company but really pleased with both items

Had trouble with the wick not as it usually is, it smoked a lot and sooted up the sides of the glass

Bought several winter candles including the larger ones but their smell and sent is almost non existent
In the past winter scented candles have had a fantastic scent

A lovely scent which always makes me think of Christmas

Smells wonderful.

Haven't lit it yet but l would think it is good

Had this before and love it

This is one of my favourite Products. I've been buying them for years. Large size, or small the Winter Candle is the best there is and the fragrance makes the house smell gorgeous. Visitors always ask where it's from.

Gorgoeus scent

Lovely candles, ideal for cosy nights in, smell lovely, but wish they would last a little longer for the Christmas period.

Lovely delicate fragrance

Friend loves your candles and was delighted!

My favourite scent

As always beautiful product

Excellent product have them every Christmas

Delightful aroma from the candle and hope it continues to burn.

Lovely candle

a bit disappointed not very nice smell

Gorgeous winter candle . The smell was really xmassy.
Also bought the tiny one but it didn't light v well , worth paying for the larger one .

Love the fragrance

I love this candle for Xmas. However it felt that they gave reduced the size :(

I love your winter candle and hope my grand daughter will too!

I understand from my friends that the two candles I sent them were beautiful.

Lovely perfume - just right for this time of year.

Good size, smells lovely.

Very happy and pleased with the product

wonderful scent

Love this candle, such a lovely sc not or oranges and spices. I buy them regularly every season since the last 5 years
.

I haven't opened this yet but love the simple classy packaging

Wonderful Christmassy scent

Excellent quality as ever. Lovely scent which fills the room.

Very nice

The smell of Christmas. A tradition in our home each year. Wonderful!

Love these candles

Smelt good. Crazy expensive tho' . Why?

Always give this at Christmas. Always a treat!

Love this candle - bought it this time as a gift - highly recommended !

I love all of your products and I have to say my purchases when they arrive are always a pleasure never a disappointment. I have just bought baby girl gift and sent to my friend. She is now a convert to The White Company. My favourite shop

Beautiful fragrance, well worth the money.

Smells divine

We always have this for Christmas and love it!

Not for me but I do like the smell.

Loved the fragrance

Present for friend; she loves it.

I love this product

very nice item

Fan fragrance as usual

Love the fragrance of this candle.

This is a gift, but it is beautifully packaged and I am sure it will be great.

It's my favourite Xmas candle

Beutiful scent

I love "Flowers" it always reminds me of spring

Again, a gift and therefore not yet in use so based on previous experience.

Perfect Christmas candle

Had this many times, my favourite gorgeous smelling winter candle.

One of my favourite scents in a candle, lovely strength and long burning candle

Christmas wouldnt be the same without this!

Bought as a Christmas gift. So nice to give something that is already beautifully presented.

Winter isn't winter without this - just the most perfect smell

Lovely Christmas smell

Excellent smells amazing

Previously purchased- known quality

I loved the products I purchased and will purchase more very soon!

Good smell

Haven;t lit it yet but it smells good. White Company candles are all lovely.

Lovely product that epitomises Christmas.

Gorgeous scent

Long-lasting, beautiful fragrance

lovely my favourite smelling candle make my house smell of Christmas

love it

Awaiting to light on Christmas Day

These candles are just absolutely gorgeous and I've bought plenty of candles in my time. The Frangrance is outstanding plus +++++ and the packaging superb Thank you The White Company... EXCELLENT

Favourite smell for winter

Great Fragrance ... Strong and truly smells of Christmas .

I wait all year to treat myself to a selection of your Winter scented candles. This has to be my favourite scent for Xmas. Once again all the candles I have just bought from you have pride of place in the house and the scent is wonderful. Thank you.

Beautiful

Like the candle just so disappointed with the hassle of having one broken. Therefore unlikely to do mail order with you again

This has been my daughters favourite over the last Christmas es

Best candles I've ever had so love to buy then

Smells divine!

Lovely gifts for people.

A repeat order of good product.

Bought these several times lovely smell and very festive

Absolutely gorgeous fragrance from this candle.

Smaller than I thought

Not turned u

The perfect festive fragrance

Great candle love the scent, burns well.

Love the look of the classy white candles although the scent is not personally what I would prefer!

Present for my daughter she loves all your products

Love the winter collection, lovely smell

Gorgeous smell burns lovely and lasts.

I've tried other Christmas candles, but always come back to White Company. This candle is the best.

Divine smell, lovely glass.

Winter candles as lovely as ever. Burn beautifully and smell like Christmas!

Lovely scent

The classic Christmas scent! Love this!

Lovely soft camisole, easy to wear and gives added warm but lightly

I love candles and the winter candle is by far the nicest one around.

Will be gorgeous.

The winter candle is my Christmas buy every year. It starts everything off in our house, the smell is just perfect. A favorite and now part of a Christmas tradition in our house.

My favourite Christmas candle. A little too strong for other members of my family though

My favourite home fragrance and burns slowly too.

Great

Love the scent. Candle burns really well.

My favourite x

Beautiful aroma, without being overpowering. Absolutely adore this fragrance.
I prefer it to Jo Malone
(Please delete if last comment not allowed)

Gorgeous smell

My favourite fragrance

My delivery was left outside in my back garden in the rain which was disappointing as could have ruined my products

Unfortunately they were so badly packed that 2 were smashed to pieces! Had to drive to Harrogate to take them to exchange!

All White Company goods are of excellent quality, always. The candles and diffusers smell divine and really fill the room. Always buy them for myself and treat my daughter at Christmas.

Bought this as a Christmas pressy.. beautifully boxed..looks lovely

Smell divine , just like Christmas!

Lovely scent.

An absolute must for Christmas

One of favourite gifts to give and receive - lovely packaging and same beautiful scent as always

Lovely aroma

There isn't another candle with the same aroma and lasts as long.

Beautiful scent. I buy these every year

This scent is the smell of Christmas in our house.

I don't know as Hermes never even tried to deliver the item, despite saying that they had.

I like that candle

No I wouldn't change I love the smell

Very christmassy

The best Christmas candle ever
And I have tried many

Lovely warm Christmasy scent

I love your winter range and always buy a candle or two and a room spray every year. This year I was a bit disappointed that the glass candle holder seems to have a much thicker base, and the candle appears to be smaller?

The smell of this Andre is fabulous.

being buying it for years - wish I could buy it all through the year, but that does not seem possible

Perfect Xmas candle delicious !

A classic

Always Winter!!

Christmas in a candle!

Always a nice one with good perfume .

Love all the candles. Fabulous smell

Had before excellent

Beautiful scent

Price!! A little expensive for size compared to others

Excellent value for money, though it is a Xmas present and I haven't used it yet.

It's a gift so don't know. But looked nice.

A seasonal favourite. Christmas just isn't Christmas without the winter candles

The usual wonderful fragrance expected from White Company's excellent candles, & good value.

A very natural and festive aroma!

Love the scent and think it's good value

I'M BUYING THIS FOR THE 2ND TIME,i LOVED IT.

It's just as you discribed

It's my favourite scented candle

Good value. Wonderful smell

Love the fragrance- and looks so beautifully packaged!

Smells fantastic

these are much better at burning than the pillars no tunnel effect.

Scent is lovely, bought some for gifts

Love this product

Beautiful evocative scent. So happy it is available earlier this year !

Not used yet but beautifully packaged.

.Bought this a birthday present

The candle has rather large air bubbles, therefore it does not fill the glass holder. It looks unsightly without taking onto account the cost of the candle. The large air bubbles show I have not received the same quality I would have I shopped in store. A rather large part of the candle is air bubble!
As previously noted I do have photographs of the candle -it is as boxed.

Always excellent.

It smells nice

The candle was a Christmas gift .. candle arrived broken . Such s good service . Replacement arrived the next day .thank you .

Christmas in a candle!

Beautiful candle, the joy of christmas

I have loved and bought this and other winter products for years and look forward every Christmas to having this amazingly unique and beautiful scent in my home as to me and my family it's represents Christmas.
This rating would in the past have been excellent however I am sure I can speak for myself and others in saying that I would rather pay a little extra for a product that retains it's volume and quality than see prices remain consistent and products decrease in size or quality. I refer to smaller signature candles, diminishing scent and a winter large pot pourri candle that caved in, and when I contacted TWC the response was of surprise and no attempt to rectify the situation.

Winter signature scented candle ,one of my favourites. I buy it every winter.

Scents the room quickly, love it!

Beautiful scent

Very please please with packaging and product, not used as of yet.

Amazing smell

I have bought 5 of these now and will continue to buy them - the smell is wonderful it fills the house - everyone comments when they come in !

Very small had I of been in shop and saw it would never of brought it

Beautiful scent

Im sure they are fab, they are in my cupboard atm!!

Love the winter range, all year round - have stocked up with this and some from the White Company shop

A firm favourite of mine. Therefore great to get at discounted price.

Christmas is a time for the winter candle in my home.
Love the Seychelles product in the bathrooms / bedrooms.
The casis when my winter has gone. Love the smells throughout my home ❤️

Love the Winter candle

Love the winter candle. Too bad that that you cannot deliver other Winter scent products internationally!

Love the fragrance and packaging

A January sale treat - excellent quality - fabulous scent

All good

Love, love, love this candle but too expensive!!

Favourite fragrance. Burns really well

excellent, thanks

Excellent packaging

Came in damaged had to go to a shop to exchange

Favourite product

Love this. Thought it was going to be slightly bigger but was discounted so very happy.

My favourite candle - purchased as a Christmas present for my daughter in law

I buy these every year - Christmas begins when I light the winter candle

A real treat for Christmas. Not sure I would pay the full price but a lovely candle with the discount I had.

Always a favourite at Christmas
We have had this candle for last three years
We love the aroma and it seems to last for months

Good product . As described

Looks lovely and smells wonderful. We always get comments from friends. I would definitely recommend.

I buy this every year ....... so I must love it! Please don't ever discontinue

Broken - but no response from your team!

Great quality and well packaged

Excellent

Gorgeous smelling candle for Christmas!

Have purchased a similar item before and the recipient has always been very pleased.

Lovely candle with a beautiful fragrance. Quite pricey but it does look and smell good

Excellent products as per usual have been a customer for a few years . The baby clothes and blankets are fabulous .

Love this candle and the smell, wouldn't be Christmas without it!

Love these products especially when they are on iffer

Brings Christmas Alive

Ordered as an anniversary gift.

Excellent candle,burns evenly and smells beautiful. The glass is simple and pretty - all brilliant quality and I wouldn't hesitate to purchase again!

Love your candles they last and burn well also have amazing smells I am using pomegranate at the moment have used winter in the past which smells of Christmas! I have tried lots of other brands and find they either smoke too much or have poor wicks.
Missed out trying wild rhubarb maybe you may do again in the future.
Merry Christmas

Lovely smell would buy more before the winter is finished.

The candles are excellent despite the change in size which was reduced from last year to a smaller size .
The price has not been reduced though!!!!

Love these candles I cannot have Christmas without them large or small

Just love the scent. Candle burns really well.

Haven't lit this yet but it smells fabulous in my lounge

Love it smells great

A very beautiful scent especially at Christmas time. The fragrance lasts as long as the candle.

Would love to but not here nearly 2 weeks after order!

Fabulous for christmas.

winter candle good as usual

Always makes the house smell welcoming

Great

Lovely quality products as always although gift box a little grubby

Love the smell lasts a while too

Love this candle!! And was intact !!!

Lovely smell and lasts for ages

This made a lovely birthday present leading up to Christmas.

There are gaps in the candle down the inside near the glass ; you expect perfection for £60 a candle

Looks great and smells great!!!

First package was damaged, obviously couriers fault, second package also damaged will not use online service again as items weren't in enough bubble wrap to avoid damage.

Buy it every year! Gorgeous

Love this candle.

This is a superb fragrance - I wish it was available all year.

Nice product

As for signature candle, Beautiful evocative scent. So happy it is available earlier this year.

The smell of this candle is lovely

This is the second large Christmas candle I have bought. They last so long. Such lovely centrepiece and wonderf subtle Christmas aroma.

I love the products of The White Company,the candle l bought is excellent so l have spoils myself and bought the large Indugent candle for another room.

Beautiful smell, beautiful glow, beautiful centrepiece. It has already received much admiration from friends.

Such a beautiful smell and also such a pretty looking candle.

Lovely candle

Beautiful candle!

beautiful candle, a real Christmas scent.

Divine

You should do one scented with orange and lemon and other citrus fruits

The candle is lovely. The only small gripe is that the wicks are very small and so when I used it for the first time it kept going out but once I digged some of the wax out it was fine. It has been fine since.

smells superb

The product is great but was damaged all dented in transit needs to be better packed thanks

Damaged edges otherwise would have given excellent - again WC promptly replaced

The candle smells amazing: It's really cosy and wintery! I love it! It also looks really nice on a plate in the center of a table!
I'm curious to try other candles from you and i think I'll buy again soon!!

Quite simply an aromatic delight

I had a ad experience with this particular candle, a few years ago, when it " popped " and hot wax splattered all over my furniture. However I bought this one for my daughter as a gift as she really loves this candle and has had no problems with the ones she has had previously.

We buy these every year and look the festive aromas.

Looks beautiful, will make a lovely gift

My daughter is obsessed with White Company products and candles, delightful to look at and smell!

Candle is lovely, very pretty and smells divine

Love it - although they are presents for later on in the year!

Really good product, adds to the Christmas feeling

Winter candle is my favourite candle I have ever purchased. The scent is amazing and wax is good quality.

I have always had winter botanical candles before Christmas, it wouldn't be Christmas without the smell wafting all around my house but this year they didn't seem to smell as strong and for the price, which I would not usually mind, I was very disappointed ! If that is what they are now, I don't think I would spend that amount of money, I would choose something else.
So much so I phoned to say my thoughts and the white company are testing my candles and I am awaiting my replacement which I think shows they do care

The best candle I have ever had . The smell is sublime and it lasts for ages . Have lost count how many i have had.

Love the bedding and the candles, makes it hard to leave the house in the morning.

My favourite scent EVER-Christmas in a candle. Every year we light this on 1st December...means the festive season has arrived as the entire house smells Christmassy. Been extra organised this year and bought it in the sale...why not!?! Only problem is, tempted to light it already.

Love the look and size, but not scented enough when lit.

Lovely

Such a Christmas candle

Fantastic Christmas smell, burns well and looks lovely even when not lit.

Gorgeous

Smell didn't last as the other candies I have purchased at the white company

A beautifully made candle which smells so Christmassy and looks fabulous when lit!
Gorgeous!!

A regular winter favourite - smells like Christmas to me!

Fabulous smell

Lovely gift and so Christmassy!

I buy one of these ever Christmas. They are the best

Just adore the scent of this candle. First thing on my 'to do' list each Christmas. Would definitely recommend

Wonderful smell, great packaging

The expectation of the products is always above and beyond

The candle was a gift which I passed on unopened only to hear the candle was damaged

Fab as always

Love this product try to keep one around throughout the year.

Beautiful candle . Better than the picture .

This is the 3rd one of these candles I've bought in the last couple of years, the scent is amazing and great for the Christmas festivities

Not tried it yet looks and smells amazing

They sometimes develop a crack in the side wall and the wax just leaks away. Lovely fragrance though for Christmas.

Candle "aroma" a bit strong in the beginning , not been used as yet
but am sure it will give the whole apartment a wonderful christmassy
feeling.....

Beautiful candle, love the smell and the design.

Perfect

Looks and smells gorgeous

This was a present and my friend was over the moon she said it's smells beautiful thinking of purchasing one myself

The candles didn't come in their own box and were battered on the side.

I have purchased loads of your candles,but been disappointed in this one as the scent not as strong as previous ones.

Absolutely gorgeous

I love your candles but unfortunately feel they are for special occasions due to their high price

Really nice but a little over priced

I've not used it yet as I'm saving it for Christmas but it smells amazing. I've had this product before and received lots of lovely comments from friends and family

Birthday present for my daughter but she loves it

Have had one before and loved it

Candle smells wonderful and comes with user instructions

All good as usual

I hope better than last year as the large candle burnt unevenly leading it to bleed over my new table. I have bought this candle for many years so was very disappointed. This is my last try. I did go into store in Chelmsford with pictures of the faulty candle. They seemed very disinterested and I never received any feed back. I wondered if, like everything these days it is made cheaply in China now hence the poor quality.

Great quality

Would be nice if they came protected, not just loose in a large box

Unfortunately after having lit the candle for a few hours on three evenings the lower half of the candle has totally spread out into my glass lantern and there is hardly any burning time left , which was really disappointing.

Lovely smell.

The candle smell amazing both lit and unlit, looks amazing too, definitely buying another when this one is finished. Might even treat myself to the bigger one

Smells and looks incredible

Always have a bottle of Winter spray in stock.

Pleasant fragrance

Haven't receive calls product

Smells amazing and lasts a long time

Lovely winter smell.

The winter room spray is brilliant - the aroma is not too overpowering but lingers sufficiently so our rooms, which normally smell of wet dogs and damp sports wear are no longer - I love it and newcomers to the house seem to agree

Love the product as recommended to me by my son

Love the room sprays, just freshens the rooms.

lovely

Love the scent of the Winter collection.

Amazing smells and lasts all day defo recommended it was just so good, glad I ordered two bottles, definitely a great spray I would say if you love cinnamon and Christmas kind of smells

Beautiful fragrance as with all of the winter collection.

Love the aroma and it lasts

I love this scent so much it screams Christmas to me.

So much better than standard room sprays.

Gorgeous spray that lasts for ages

Lovely smell

Excellent. Love this Winter fragrance. Perfect for the Christmas season.

Absolutely love the smell of it, spray every morning in my home.

Love all my items from the White Company

Gorgeous smelling Christmas spray!

I simply adore the smell.

Product good but was recommended unfortunately it contains clove which is something i do not like. Should have read the product details before purchase.

Just Christmas in a bottle love this fragrance

Stunning gift, The scent softly fills the room at Christmas time.

Best Christmas blent and long lasting scent

Smells great, smells of Christmas to me........

Have used this product previously - absolutely love it.

Wonderful spray

love it, always reminds me of Christmas.

Bought based on reviews - smells like Allspice - I prefer the Seychelles or Flowers or Lavendar room sprays. This smells odd - especially for cloakroom!

Love the smell, so Christmasy!

I ordered this in error and have returned it

A festive favourite!

Delightful Christmas scents

Very nice, tops up the diffuser as a welcome home spray

Conquers up every good about winter ,you only need to spray a little as it is more powerful than the Spring and summer inspired sprays

This is a regular purchase for me. Lovely for autumn and Christmas.

I LOVE this spray and use it all year round. I buy lots at this time of year to see us through!

When I sprayed it to hide the smell of dog my son said it smelt of Christmas in the house.

Gives a rich, warm and inviting scent and memories of Christmas.

I love the winter collection however I was extremely disappointed that you don't have the oil for the oil burners or pot pourri why is it not available???

Just gorgeous perfume for any room!

love the fragrance don't know why you don't stock all year round

An aromatic scent

I can have Christmas all year round!

Gorgeous smell, just have to have this product in our house at Christmas. Fab price too!

Always my favourite diffuser.

I love the fragrance.

Really has a strong scent

I love this fragrance. The products I bought for the Christmas season had come to an end and I took advantage of the offer on 'Winter' to keep my room fragrant. It's delicious

Disappointed with the fragrance output of these diffusers I feel they are only suitable in a small space like a bathroom. Wouldn't purchase them again.

Happy with this diffuser. Probably the best of those on offer.

Love this diffuser!

Fantastic product excellent quality

My Favourite for many years. Always keeps a wonderful fragrance.

I love the Winter diffuser as it's excellent quality and the smell lasts for weeks. I also really like the bottle that it comes in and you can refill it. It is a wonderful Christmas fragrance that fills your home and brings back wonderful memories.

Super product. This is my 4th purchase of this item, my favourite.

This is the best diffuser with a glorious scent. Please never discontinue it!

Scents the whole room - perfect Christmas scent

It is the smell of christmas

Very happy with diffuser The scent was loved so much by my sister and brother-in-law, it solved what to give them for Christmas

Good quality diffuser that lasts for months

Very difficult to remove the bing - required a knife to loosen & brute force but once in another beautiful product with that amazing Wintee aroma

Pleasant aroma but would have preferred more Christmassy accents

Have used before - well worth the price.

The aroma is really smelling cinamon and orange, duration is not three, but two months only, unfortunately, but I will try with fewer sticks.It Should last longer even when using all the sticks attached.

Excellent aroma of winter/Christmas. Long lasting unlike some others on the market.

Absolutely love this, it smells wonderful and lasts for ages.

Lovely smell but the fragrance could be stronger.

I have these diffusers all round my house. (Currently the Winter fragrance) lovely perfume, fills the house.

Smells just like Xmas

Love the smell of this diffuser.

Smells absolutely gorgeous. Best Christmas purchase by far!

Lovely fragrance for winter

very happy! Takes a day or two to get full scent, but then it is great! Will definitely buy a new scent next season.

Not yet open and in use so again based on previous experience.

Excellent. Gorgeous fragrance and beautifully presented.

Struggle to take the stopper out without spillage

Gorgeous smell of Christmas!

my Favourite Christmas scent ever

Very nice

Not used yet

Love the smell. Reminds you of Xmas. Lasts such a long time.

Quality product.

Excellent one of my favourite products

Purchased as Christmas present

Love this diffuser, when I open this I always get that festive feeling! Proper smell of Christmas!

Life isn't perfect, but when my eyes are closed and i smell Winter, at that moment the smell is xxxxx 5 is alive

This is my quintessential 'Christmas is coming' fragrance

Love the smell of the diffuser, very well packaged and an excellent quality box, a little bit of luxury

I have bought this product previously and, compared to then, this is an inferior product and fragrance is barely noticeable.

This is the very best 'Christmas scent' I have found over the years (believe me I have looked all over!) and have them dotted about the house. The refill idea was a great help as I now have quite a few diffusers (but the refill price isn't that much difference to the diffuser which is ashame!) The pine cones and drops can also add to this atmosphere too. Merry Christmas white company and thanks!

Gorgeous!

I got a diffuser last year as a present and just loved it, so bought a few to give as presents this year.

I love this fragrance and the diffuser is scenting my whole hallway as I type.

Nice product. I wish the delivery was better though.

Lovely Christmassy fragrance. Lasts for weeks,

Quick delivery and well packaged.

I love the smell of this and it's very strong and makes them smell lovely

Wish it lasted forever

Gorgeous fragrance

Love, love, love this product. Bought several to spread around my house...but not putting them out until nearer Christmas. So special!

The fragrance

just love the winter collection. I wish you would sell it all year

The scent is amazing

Amells lovely and fills the large room.

Beautiful Christmas aroma worth paying a little extra for.

Infuses a lovely smell throughout the space

Useful as gifts

Lovely

Always makes my home smell of Christmas! Gorgeous!

Beautiful Xmas smell

Smells lovely

Good potent smell which lingers

I love your room fragrance, especially Winter. Much superior to Jo Malone and at a very reasonable price, especially with a discount.

Smells gorgeous

Lovely Christmas scent

Waiting on delivery from the South African Customs, but I am very excited to see and smell the new Winter Diffuser.
My daughters, will each be receiving a diffuser as a Christmas gift and I am sure they will love it..

After trying many high end diffusers this is the best. It lasts for at least 2-3 months and the fragrance is present but not over powering. The true smell of Christmas as you enter the room!

It's great

I love this Christmas scent and it lasts for months.

Have ordered diffusers for gifts for Christmas. Have purchased Winter, Spring, Summer and Autumn Diffuser's - they are all lovely. Recommended

A good choice for this time of the year

It's become a part of my Christmas tradition. It isn't officially Christmas time until the Winter diffuser is put out!

You cannot have Christmas without winter

Abs love the winter diffuser to get us all in the christmas mood.

Great

I absolutely love the winter range of goodies and if there was one thing I would change it would be to make it available all year round!!!!

Nice Christmassy fragrance

I love white company products which I believe are quality products. Love this scent-feeling Christmassey already.

Adore the winter fragrence this time of year , smells instantly on entering the room , lasts for a good amount of time !

Lovely fragrance - on the strong side so I've used fewer reeds than comes with it

Lovely smell ready for Christmas

Brilliant

The fragrance lasts and lasts.

Beautiful fragrance

This item diffuses very little odour into the room unlike the excellent lime and bay item. Very disappointed with it and I would send it back if I could.

Love

I wouldn't change anything I ordered extra for family

Can we have them all year round?!!!

Seasonal natural perfume

love the spicy smell of this fragrance. Have had this before, it lasted quite a long time. Unlike some cheaper versions it keeps its lovely smell throughout.

I do like this , but the Winter candle gives off a slightly richer smell.

If anything it goes down fast!

the stopper was too tight for me to get off so a screw top might be easier or a stopper with leverage

Makes christmas atmosphere

Lasts a long time and smells wonderful

Again love the product but really disappointed no winter oil for the burners why ???

very happy with our product thankyou look forward too seeing you catalogue thankyou

my favourite smell

An aromatic product

Bought these in sale as I love this range.

go anywhere smell gorgous

Purchased as a gift so I've not actually seen the item, but the recipient was delighted and praised this highly. I've purchased other items from the "Winter" range and know that these will smell gorgeous!

think the recipient will enjoy them

Perfect Christmas gift!

Have bought these before and glad to know they are still as good.

The smell and look are just right. Perfect Christmas gifts for my team.

Really nice little gift

My favourite candles
Thank you

Gorgeous

Smell devine

Lovely perfume and neat little size.

To go with an existing set- very pretty

Pretty

Super sale price

Bought in sale so great value. Love the smell of the winter candle.

Very cute and as expected. Smells gorgeous

Good value especially in the sale

very pretty

Very pretty, although I haven't lit them yet as they are currently being used as decoration on my dresser. I know the smell is amazing as I purchase the "Winter" candle range for Christmas.

Sadly this item got broken in transit however it was quickly replaced and a prepaid returns label supplied for me to return the damaged item.

Look very pretty

Excellent quality and a bargain in the sale, will go with my Winter candle for next Christmas

The star is beautifully made and makes a lovely gift to give. I bought four.

Doesn't smell inlees you put right before your nose

The Star shaped pomander is delightful and U know the recipient will love it

Three ways to fragrance your home with a subtle and pleasant Christmassy smell.

Lovely

Having had the larger candle I was disappointed with the scent it isn't as strong the room diffuser was the same

My Order was for Gifts for my Daughters and they found them to be excellent.

my sister in law loved the set

Love everything I buy from White Company

Product a gift so not tested but it looked beautiful.

Item is a Christmas gift so I've not tried it but it is a particular favourite of the recipient. I know she will be delighted.

Can beat this smell at Christmas

Smells lovely

Really happy with it, smells like christmas

Love the smell of this buy it each year

This is the true smell of Christmas - it has to be this scent in our house over the festive period!

Lively

Lovely gift not too expensive not cheap - perfect

Perfect

This is for a present but have used this product in the past - beautiful

bought for my leadership team at an international school in Hyderabad India

Bought as a gift, sure it will be gratefully received.

Bought as a gift and they love it. Think I want one now

Lovely product.

Bought this set as a gift at Christmas, Decided to treat myself in the Sale. Wonderful. I have the heart-shaped one from last year too! My recipient loved them both as well.

Lovely traditional ornaments.Will keep for next Xmas.Would buy similar products.

Love the winter fragrance, put these away for next christmas

Beautiful, I really loved these and have kept them for myself. I love the winter spice, it is subtle, not at all overpowering.

All 4 friends thought this product was beautiful and the fragrance has been long lasting. Would definitely recommend it.

Value present for next Christmas

These decorations are so lovely on my tree and add the extra dimension of smelling so Christmassy.

New gift

Can't smell unless you are close to them. I have hung them on a door but think after Christmas I'll put them in a clothes drawer

These look lovely but sadly the fragrance is almost non existent

Very disappointed hardly any scent. Below my expectations.

The pomander set looks lovely in the box and smells nice up close, unfortunately when hung on my Christmas tree the fragrance is lost, it doesn't scent the room.

These are a little underwhelming. The scent is very faint. A rating of "poor" is a little harsh but I cannot rate them "good". "OK" would be more accurate. I have some Winter oil so I'll top up with that to try to improve the scent.

I have 6 of these hanging on our Christmas tree and you don't smell anything from them. Disappointing given they are £10 each!!!!!!!!!!

Very happy with pomanders.

Lovely stocking filler for Xmas. Good price.

I wish I had returned these as well. They had quite a nice aroma when held close to the nose but once placed in a room (and my rooms are not that large) they do not give out any scent at all! A complete waste of money.

A lovely addition to 2 Christmas stockings !

Unopened as for Xmas tree!

These are for my Christmas tree so hopefully they will add some fragrance

Lovely

Beautiful, thank you.

Look great, for a gift

Lovely

Bought as a Christmas present. It's the perfect gift. Lovely presentation box and inexpensive too.

Please make this scent available all year! Love it!

Beautiful scented kit. I love the Winter scent and was happy to get the set at a reduced price in the sale.

Lovely set nicely packaged. Again quite expensive.

Great product set.

Friend was delighted with her present. The scent is beautiful!

Beautiful - recipient delighted

Beautiful warming homely smell, defiantly gets you in the xmas spirit

Products are always wonderful from your store. No need to say more.

Smells fabulous

Love this buy it every year

Bought as a Christmas present so await info from friend but I think from my own experience it's great

Bought as a present. Was very well received.

Can't wait til December so opened straight away after all it lasts longer than 30 days so I'm good !

All the family love this and it makes us feel warm and cosy

The Winter set is gorgeous and perfect for Christmas, I adore the smell

I've used the winter home scent for years, absolutely love it as it evokes memories of Christmas past, with family and friends, the candles are the only ones I've ever used that deliver on burn time and fragrance, can't praise them highly enough

These are gifts so not opened but have been buying the Winter candle for years and love it so I'm sure they will be well received... I do wish you would bring back the Townhouse candle as that is my favourite year round scent and I can't buy it anywhere anymore!

Lovely packaging for a gift, smells of Christmas holidays

The silver was too shiny, bad the candle look cheap. If it wasn't so shiny I would have loved it!

Love the candle although the cellophane was in perfect condition.

Looks good but don't know how it smells yet as it's for a gift!

BUYING A GIFT?
Just tick the gift-box option during checkout to make it even more special.
false
false