Top

White heart foundation
Working closely with charity partners is something The White Company has always been passionate about. Through the White Heart Foundation, we are committed to helping vulnerable women and children build a brighter future by partnering with three exceptionally worthy charities - Prince's Trust, Refuge, and Place2Be. Supporting those who have experienced challenges in their lives most of us can't even begin to imagine, please read on to find out how the White Heart Foundation is really making a difference - and how you can help, too.
Want to know more about the White Heart Foundation? Our founder, Chrissie Rucker, explains why the work undertaken by these charities is particularly close to her heart.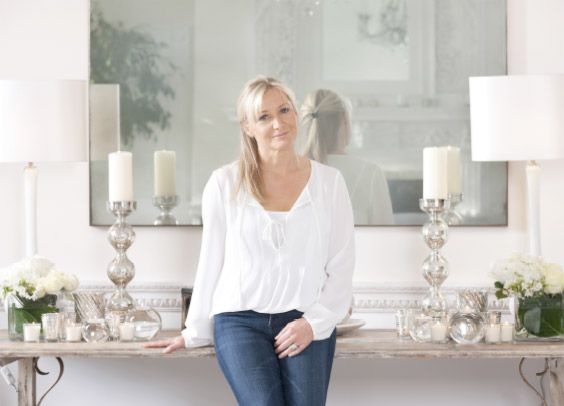 A note from Chrissie
I feel incredibly lucky to have had the support of a loving family throughout my life. Offering care and support whenever things went wrong at school, through to giving me the confidence to embark upon the journey of starting my own business, my family support network has enabled me to embrace life and its many challenges.
Heartbreakingly, so many children born and raised in the UK don't have such a great start. Did you know:
Right now in the UK almost one million young people are not in education, employment or training, with 33% of those stating they "always" or "often" feel rejected (Prince's Trust 2013)
1 in 4 women in England and Wales will experience domestic violence in their lifetimes and 8% will suffer domestic violence in any given year (Crime Survey of England and Wales, 2013/14)
One in 5 children will experience a mental health difficulty at least once during their first 11 years (Centre for Mental Health, 2015)
These are just a few of the shocking statistics that moved me and The White Company team to select the three brilliant charities to partner with. The incredible, life-changing work these charities do every day helps create brighter futures for disadvantaged women and children across the UK and it is my sincere wish that by supporting these groups, The White Heart Foundation can start to make a real difference.
Now, two years since the launch of the foundation, I'm delighted that we have been able to help these wonderful charities positively impact the vulnerable women and children they so tirelessly support.
Back to top

Domestic violence is one of the biggest issues affecting women in the UK, with one in four women experiencing abuse in her lifetime. Refuge supports over 3,000 women and children across its services every day, helping them to keep safe and rebuild their lives free from the fear of violence. Together with Refuge we can reach out to yet more women and children and build more hopeful futures.
refuge.org.uk
HOW THE WHITE HEART FOUNDATION
HAS HELPED:
In the past year, the foundation's support has meant almost 350 women and children have benefited from the lifeline that is Refuge. Funding from The White Heart Foundation has helped keep the doors to the vital refuges open - especially in areas that had experienced shortfalls. The refuges are so much more than a roof over a woman's head and offer immeasurable support.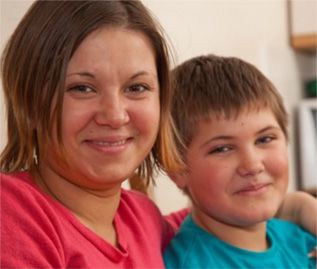 65% of women say they feel safer as a result of support from refuge
Back to top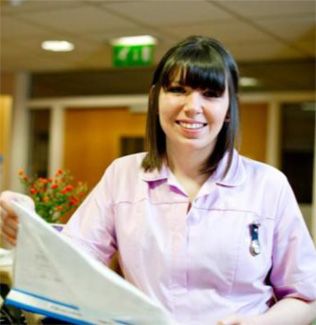 The money you've raised helps young people gain key
workplace skills and confidence

The Prince's Trust is a second home for the disadvantaged young people it supports. Our partnership with it aims to support 25 young people through its Fairbridge programme, a challenging personal-development course, providing one-to-one support for participants at Prince's Trust centres in some of the UK's most deprived areas. With your support, we can help vulnerable young people to stabilise their lives, and learn the skills they need to create a happier future.
HOW THE WHITE HEART FOUNDATION
HAS HELPED:
So far, The White Heart Foundation has helped put nine young people through the Trust's Fairbridge programme. This life-changing programme equips disadvantage young people with the confidence, skills and support to move forward and stabilise their lives.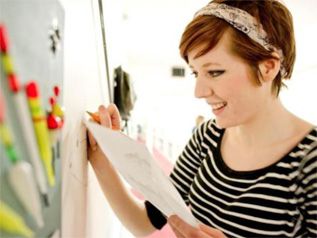 The Get Started Programme you've helped fund engages young people through sports and the arts, boosting self esteem
princes-trust.org.uk
Back to top

The newest addition to our charity family, Place2Be provide support for children's emotional wellbeing and mental health in schools and are a leading provider of training in children's counselling. Working in 257 schools in the UK, counsellors help children to better deal with emotional upheaval and traumatic experiences, as well as supporting parents, carers, and teachers to manage emotional and behavioural issues in the home and at school.
place2be.org.uk
HOW THE WHITE HEART FOUNDATION
WILL HELP:
The White Heart Foundation's goal is to fund 840 children through the Place2Be programme. From training specialist counsellors to art therapy, Place2Be helps children to explore their feelings and communicate with a person they can trust, so they can go back to the classroom ready to learn. Their training programmes are a vital way to reach more children across the UK and beyond, and they are aiming to train at least 6,000 people a year by 2020. This will allow Place2Be to support 380,000 children, their families and carers, teachers and other school staff.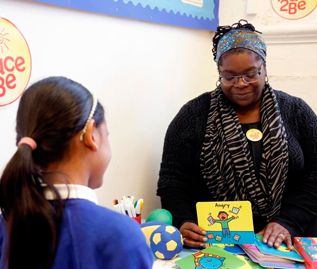 Place2Be offer one-to-one counselling session for children in need of support across the UK.
Back to top